Workshop on Functional Art, Music, Modeling and Design (FARM)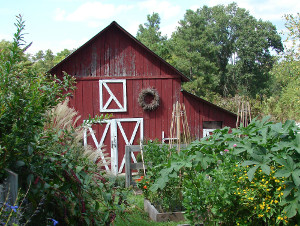 9th September, 2017, co-located with ICFP 2017 in Oxford, United Kingdom
About
The ACM SIGPLAN International Workshop on Functional Art, Music, Modelling and Design (FARM) gathers together people who are harnessing functional techniques in the pursuit of creativity and expression.
Functional Programming has emerged as a mainstream software development paradigm, and its artistic and creative use is booming. A growing number of software toolkits, frameworks and environments for art, music and design now employ functional programming languages and techniques. FARM is a forum for exploration and critical evaluation of these developments, for example to consider potential benefits of greater consistency, tersity, and closer mapping to a problem domain.
Workshop Registration
You can register for the FARM workshop through the ICFP registration page. Early registration deadline is Aug 4!
At least one author of each accepted submission must register and present their paper at the workshop.
Performance Evening Registration
You can get a ticket for the Performance evening here. Admission is free - the Old Fire Station asks for a small contribution.
Program
See also the detailed schedule on the ICFP conference website.
---
9:00-9:10: Workshop opening
9:10-10:00: Session 1. Papers/Demos (Music)
10:30-11:30: Session 2. Demos (Music)
12:00-12:30: Session 3. Paper
12:30-14:00: Lunch break
14:00-15:00: Session 4. Paper/Tutorial
15:30-16:20: Session 5. Papers/Demos
16:50-17:40: Session 6. Papers/Demos
19:30-22:00: Performance Evening (Old Fire Station)
---
Performance Evening
The traditional FARM performance evening was the final event of ICFP 2017 on September 9, at 7:30PM.
It happened at the Old Fire Station.
An evening of strange and wonderful music and audio/visual work made from computer code. Featuring an international line-up of artists, including groundbreaking livecoders who work directly with the innards of software, writing and manipulating code while a computer runs it, projecting their screens so you can see the code behind the performance. Performances will include: extreme manipulation of the Amen breakbeat, two audio-visual performances where algorithms bring shape, colour and sound together, an algorithmic take on Hindustani music, and an audio-visual journey into Lambda calculus.
In addition Columbian composer Alexandra Cardenas, also known for her performances at Algoraves (algorithmic raves) will give a keynote live coding performance, creating live music using the algorithmic pattern language Tidalcycles.
More information on the program is here.
Lineup:
Alexandra Cárdenas: Keynote performance
Joe Beedles
Filippo Guida
Claude Heiland-Allen
Neil C Smith
Joseph Wilk
Workshop Organisation
Workshop Chair: Mike Sperber, Active Group GmbH
Program Chair: Jean Bresson, UMR STMS IRCAM/CNRS/UPMC Sorbonne Universités
Publicity Chair: Mark Santolucito, Yale University
Performance Chair: Alex McLean, Deutsches Museum, Munich
Program Committee:
Renick Bell, Tama Art University, Tokyo
Beatrice Berard, LIP6, Universite Pierre et Marie Curie
Jean Bresson, UMR STMS IRCAM/CNRS/UPMC Sorbonne Universités
Richard Gabriel, IBM Research
Jean-Louis Giavitto, UMR STMS IRCAM/CNRS/UPMC Sorbonne Universités
Stéphane Letz, Grame
José Pedro Magalhães, Standard Chartered Bank
Ivan Perez Dominguez, University of Nottingham
Donya Quick, Southern Methodist University
Christophe Rhodes, Goldsmiths, University of London
Andrew Sorensen, Australian National University
Michael Sperber, Active Group GmbH
Charlotte Truchet, LINA, UMR 6241, Université de Nantes
Code of Conduct
FARM adheres to ICFP 2017's Code of Conduct.
Call for Papers and Demos
The Call for Papers and Demos is closed.
Call for Performances
The Call for Performances is closed.