6th ACM SIGPLAN International Workshop on Functional Art, Music, Modeling and Design (FARM)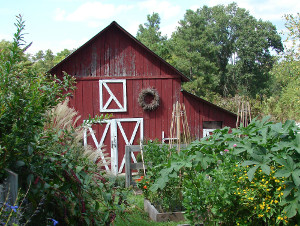 29th September, 2018, co-located with ICFP 2018 in St Louis, Missouri, USA
Performance evening registration
The performance evening is free to attend (7:30-9:30pm at The Luminary), but you must register by filling out this form.
About
The ACM SIGPLAN International Workshop on Functional Art, Music, Modelling and Design (FARM) gathers together people who are harnessing functional techniques in the pursuit of creativity and expression.
Functional Programming has emerged as a mainstream software development paradigm, and its artistic and creative use is booming. A growing number of software toolkits, frameworks and environments for art, music and design now employ functional programming languages and techniques. FARM is a forum for exploration and critical evaluation of these developments, for example to consider potential benefits of greater consistency, tersity, and closer mapping to a problem domain.
FARM encourages submissions from across art, craft and design, including textiles, visual art, music, 3D sculpture, animation, GUIs, video games, 3D printing and architectural models, choreography, poetry, and even VLSI layouts, GPU configurations, or mechanical engineering designs. Theoretical foundations, language design, implementation issues, and applications in industry or the arts are all within the scope of the workshop. The language used need not be purely functional ("mostly functional" is fine), and may be manifested as a domain specific language or tool. Moreover, submissions focusing on questions or issues about the use of functional programming are within the scope.
Program
See also the detailed schedule on the ICFP conference website.
---
9:00-9:10 Welcome
Donya Quick, Tom Murphy, Brent Yorgey
9:10-10:00: Session 1. Live coding
NNdef: Livecoding Digital Musical Instruments in SuperCollider using Functional Reactive Programming
Miguel Negrão

Demo: La Habra — Livecoding with Clojurescript
Sarah Groff Hennigh-Palermo
10:20-12:00: Session 2. Generative Systems
Compositional Computational Constructive Critique: Or, How My Computer Learned to Appreciate Poetry
Jennifer Hackett

Demo: Chord Progressions in Haskell
Brittni Watkins

Demo: Pattern-Based Algorithmic Music with Euterpea
Donya Quick

Demo: GAYER: A Graphical Audio plaYER in ReasonML
Cora Johnson-Roberson
13:30-15:10: Session 3. Audio
Programming-by-Example for Audio: Synthesizing Digital Signal Processing Programs Mark Santolucito, Kate Rogers, Aedan Lombardo, Ruzica Piskac

Call For Collaboration: The Vecosek Ecosystem Sebastien Mondet

Demo: Musical Steganography: Hiding Things in Music Scott Fradkin

Demo: (Ab)using a monadic screen-presentation EDSL as a just-intonation synth pad controller Justus Sagemüller
15:30-16:10: Session 4. Art
Abstract Nonsense Ju Gonçalves

Closing Donya Quick, Tom Murphy, Brent Yorgey
19:30-21:30: Evening of Algorithmic Arts @ The Luminary, 2701 Cherokee Street
The performance evening is free to attend, but you must register by filling out this form.
Scott Fradkin: Bring the Noise
Codie
Donya Quick: Dot Matrix
Kate Sicchio: Moving Patterns
Tsubasa Tanaka: Song of a possible world
Justus Sagemüller: (Ab)using a monadic screen-presentation EDSL as a just-intonation synth pad controller
---
Workshop Organisation
Workshop Chair: Brent Yorgey, Hendrix College
Program Chair: Donya Quick, Stevens Institute of Technology
Performance Chair: Tom Murphy
Program Committee:
Heinrich Apfelmus (self-employed)
Chuck Jee Chau (Hong Kong University of Science and Technology, Hong Kong)
Brian Heim (Yale, USA)
Can Ince (ince.io)
Chris Martens (NC State University, USA)
Eduardo Miranda (University of Plymouth, UK)
Ivan Perez Dominguez (University of Nottingham, UK)
Iris Ren (Utrecht University, Netherlands)
Henning Thielemann (self-employed)
Didier Verna (EPITA, France)
Dan Winograd-Cort (Target, USA)
Halley Young (University of Pennsylvania, USA)
Code of Conduct
FARM adheres to ICFP 2018's Code of Conduct.